Plan your wedding or special event at Cronin Mountain
We have learned that weddings will take special permitting, so hang tight as we debut to the public as soon as we can.
Bookmark + Save our Wedding Brochure below: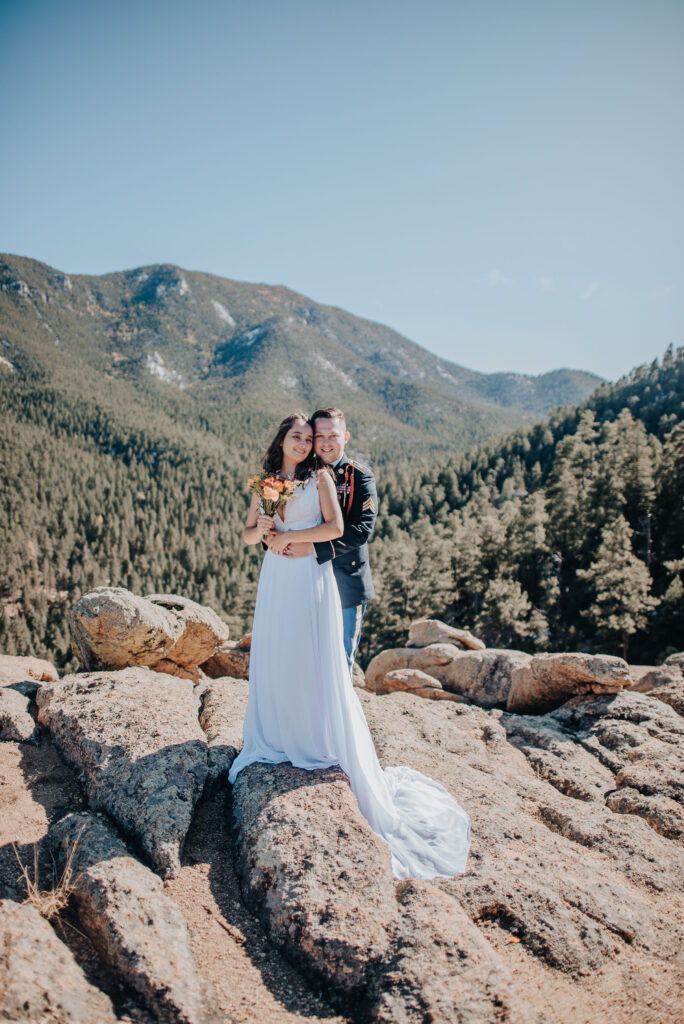 What type of wedding is best at Cronin Mountain?
Starting in 2023 (estimate depending on permit approval), Cronin Mountain will offer off-grid weddings and special events. This means your wedding planner or event coordinator will work directly with us to help ensure your event has everything it needs to be successful in our unique mountain setting.
As an off-grid property, your event coordinator will need to plan:
-Portable restrooms
-Generators for electricity
-Trash service
-Table/chairs
-Event tents
-Leave no trace clean-up
-Wedding permit
We are happy to help with the process from small elopements (which our property is ideal for) or larger events (which an event coordinator would be required to help with). Our million-dollar views make for a spectacular setting for your special day!