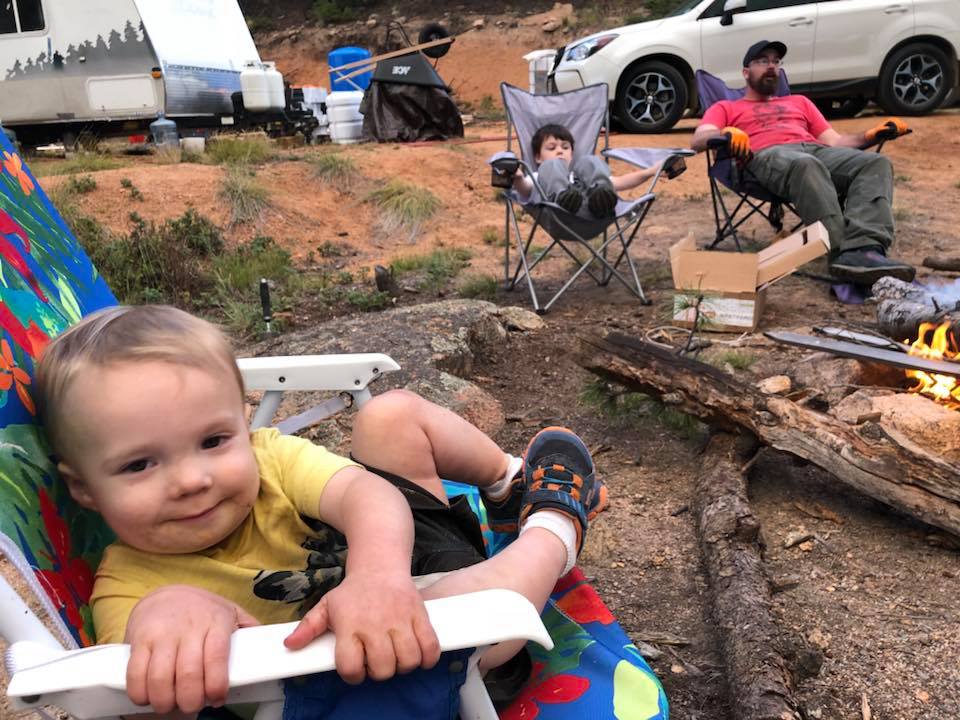 Captains log: City to Gritty
Made it through another week of school! We have alternated who drives Troy the 40 min each way to school and it looks like it makes the most sense for me to drop him off and Todd to pick him up. I've thought about switching schools to one in Broadmoor SO MANY TIMES, but ultimately, Troy needs something that is constant during all this change. I feel if I changed his school now, it would really upset how well he is handling everything.
Plus, it's helped me finish Girl Wash Your Face by Rachel Hollis and I'm 1 chapter away from finishing Braving the Wilderness by Brene Brown-so win-win!
Design is coming together in the trailer and I returned almost $400 worth of items and drove over 200 miles yesterday running errands. With our small space-less is more. Though I'm still hunting for a clothing storage option for the baby and office storage for me. Once I find those items, we will be fully "moved in".
Last night, we had our first campfire and hung out as a family. It was so nice! We set up our telescope, looked at the moon and stars and even the city down below too. And yes, we felt ultra responsible citizen status by calling the fire department and letting them know if they see smoke or fire from our land, it's our camp fire lol.
After putting the kids to bed, Todd and I sat out and talked for hours about our dream home design and how much I'm really feeling switching architects is going to be a must (still haven't heard from our first guy). And this new guy designs "seamless spaces from home to nature" with glass! Which is exactly what we want.
So though he can't even look at our land and built site until the end of the month with his schedule, I'm so excited to potentially work with him and design both our huge dream house and guest house cabin that we will start with first.
We found out that we will also build completely off-grid here as well. Our most recent meeting with the power company told us they only run 400 ft of line for free. We need 1,200+ and maybe more going around trees and boulders. That extra line estimate is $10,000 just to have a power bill.
Or we could do solar, which for a small dwelling would be a one time $15,000. So solar power it is! We will have a well, septic system and solar panels when all is said and done. I'm pretty excited about it actually. We will be living GREEN and totally self-sustaining.
While we wait for our first meeting with this new architect, we plan on getting TONS of on site estimates for well and septic. So far, all our over the phone only (based on our area) estimates range from $40k-$100k for just those 2 items.
So, we want a real on site estimate before our architect gets here so he can have our actual home budget without all the set up costs.
PROGRESS is being made. I love living at 7,777 ft. I love living in the clouds and seeing the stars. I love seeing the city lights and mountain views. And I love we are so remote but only 15 minutes away from the Broadmoor hotel at the same time.
Today, our greenhouse arrived! So excited! Instead of storage, we are using it as a kitchen space and planning space. So excited for family meals around a table again, hanging up my white board for planning and designing a fun space with rugs, twinkle lights, placemats and more!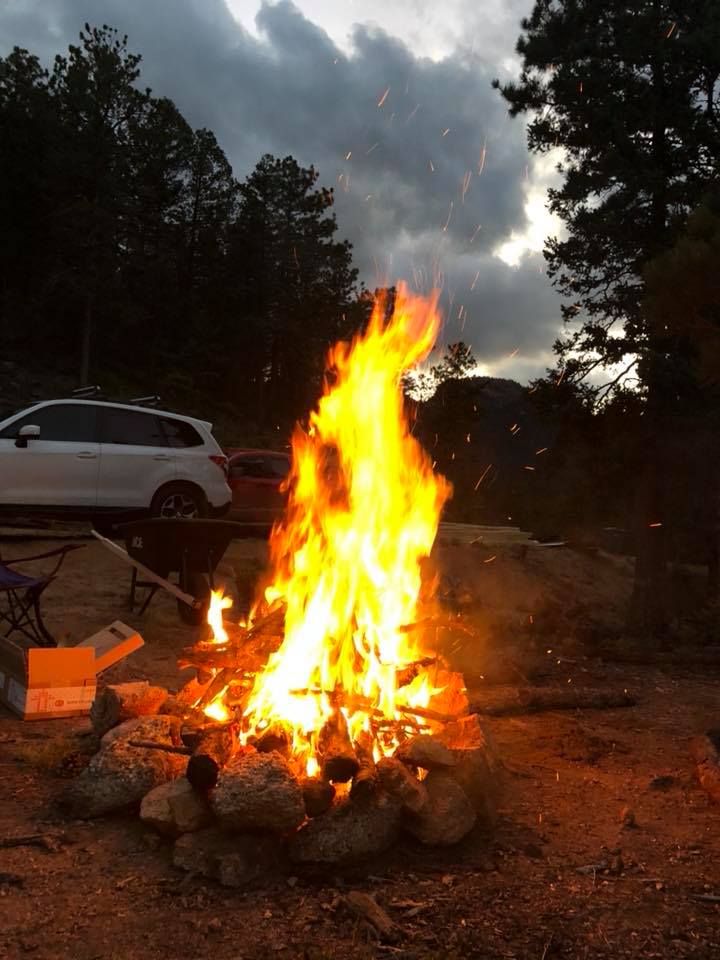 COMMENTS: